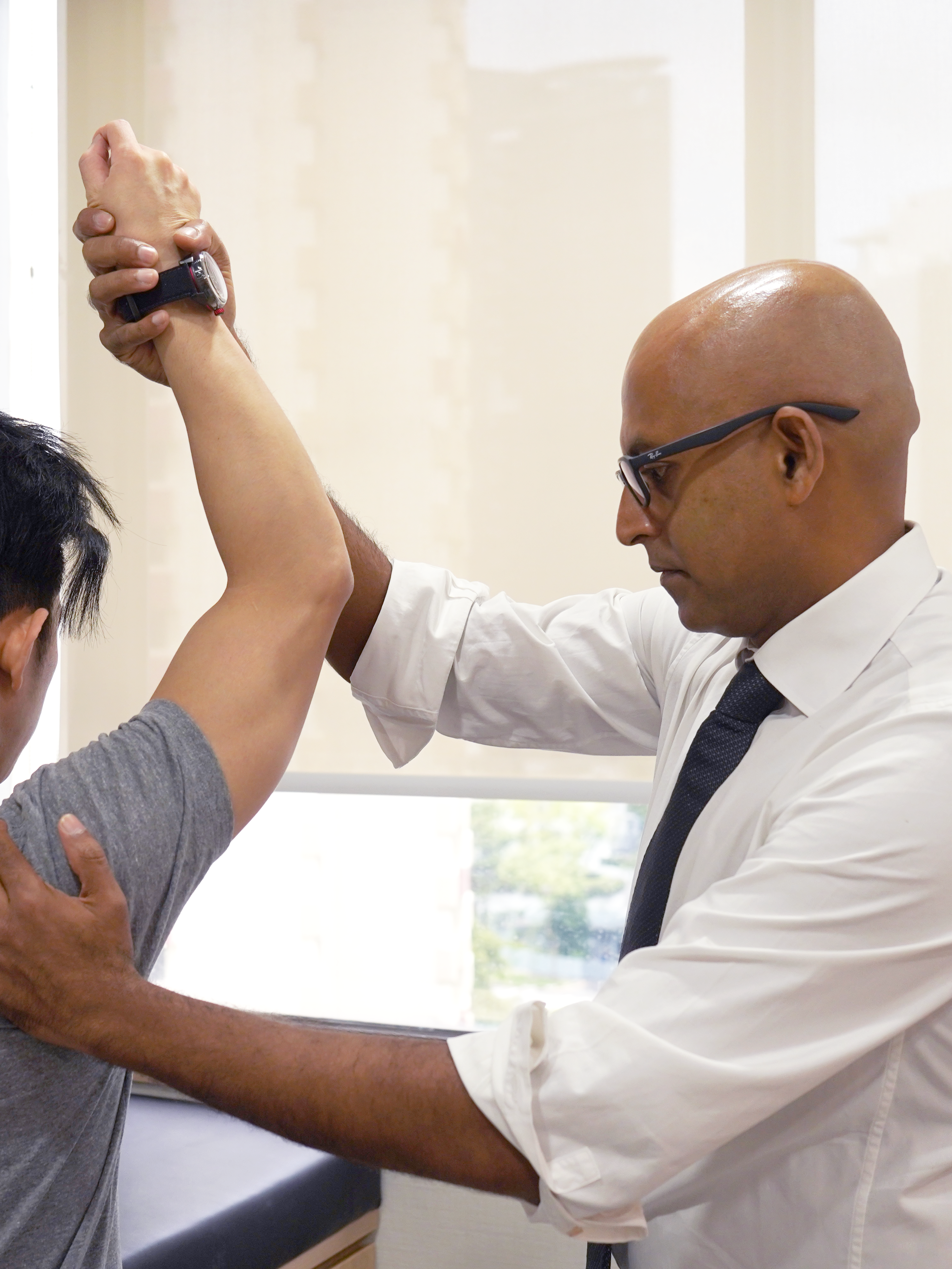 Reconstruct.
Repair.
Regain.
At Cove Orthopaedic Clinic, our utmost importance is in helping our patients maintain or regain the mobility that they deserve, all through excellent patient care right from the start. Happy and satisfied patients are what keeps us going.
'Cove' symbolises a safe & tranquil shelter for all patients, who are protected under the safe hands & expertise of our doctors. The orthopaedic doctors at Cove treat a comprehensive range of musculoskeletal disorders in both the upper & lower limbs, orthopaedic conditions related to trauma & sports injuries & even complex surgeries such as reverse shoulder arthroplasty, revision surgeries, advanced arthroscopic techniques & minimally invasive surgeries.
CONTACT US
Dr Dinesh specializes in noninvasive musculoskeletal injury treatment, he has a long history of experience working with various sport teams, including field experience in the Olympic and Paralympic Games.
Meet our Orthopaedic Specialist
Dr Dinesh Sirisena
Consultant in Sports and Exercise Medicine
Dr. Dinesh Sirisena is a Consultant in Sports and Exercise Medicine. He graduated form Bart's and The London Medical School in 2004 and completed his Sports and Exercise Medicine training in 2014. He specializes in non-invasive injury treatments and has long history of experience as a sports doctor working with various sport teams…
read more